FREE FACIAL AESTHETIC CONSULTATIONS
(over 18s only)
Call us on
or book on our website
We offer safe, affordable, natural looking results
Dr Andrew Taylor trained in Harley Street, London to administer anti-wrinkle treatments.
Our Aesthetic practitioner Molly Griffin trained with the Visage Academy in London.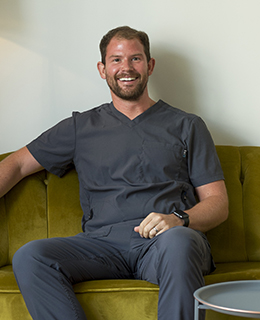 Dr Andrew Taylor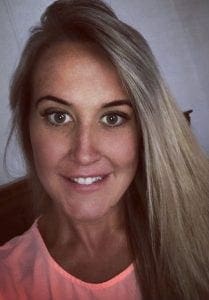 Molly Griffin
We can provide anti-wrinkle injections, dermal fillers, Profhilo, Aqualyx Fat Reduction and sunekos at our dental Practice. 

Please note we will request ID for all new clients, to prove they are 18 or over before booking a first appointment. This is a requirement. 
Botox
Before and After Botox carried out by Dr Andrew Taylor
Forehead
Glabella
What is botox and how does it work?
Botox is a protein, which, when placed into the muscles temporarily relaxes them and reduces the movement. Muscle movement causes skin creases, frown lines and wrinkles. Skin can become creased in areas of greatest use of facial muscles eg smile lines, crows feet. These areas become permanent as we get older due to the slow down of collagen and elastin production. The use of botox results in a smoother, younger-looking appearance. For the first couple of years frequent treatment is needed to re-educate the muscles. Thereafter, treatments would be less frequent until a yearly maintenance treatment is required.
Which areas can be treated?
Most of our clients request treatment on one or more of these facial areas:
Frown lines between the eyebrows
Crow's feet or smile lines around the eyes
Horizontal forehead lines
Other areas that can be treated include the lower face and neck. It is also a very successful treatment for excessive sweating.
How soon will I see the effects and how long do the effects last?
The initial effects of the treatment start to be felt usually within 48 and 72 hours, but it can take up to 14 days to see the full effect. We ideally require you to attend a follow up appointment 2-3 weeks later. 
The effects of the treatment usually last between 3 and 5 months, this will vary from person to person. Deep lines will be softened and may take several treatments until the optimum result is seen. Fine lines can almost disappear.
With this in mind and the recommended license guidelines, botulinum toxin treatments are carried out after 12 weeks.
You should have further treatment when the muscle activity returns but before the lines and wrinkles have had a chance to re-establish.
How safe is botox?
In high concentrations it is a poison. However, botox used in minute doses, as it is in cosmetic therapy, has a very high margin of safety.
What happens during treatment?
The procedure takes about 15 minutes. The dentist will ask you to use certain muscles of the face to observe how they work. An extremely fine, short needle is used to inject the botox into the appropriate area. The area may have some slight redness and swelling, which normally resolves in an hour or two. After treatment you should not massage the injected area or lie down for 4 hours. Treatment usually starts to take effect after 4-14 days but this may vary slightly with some individuals. Effects will last between 2 and 6 months when you will start to notice an ability to move the muscles more freely.
Are there any side effects?
Side effects are rare. Most people find that the injection only causes mild discomfort. Immediately after the injection there maybe mild swelling, which usually subsides in 48 hours. Occasionally a temporary drooping of the eyelid can occur. This may last a few weeks, but will always resolve. In extremely rare cases some patients have developed an allergy to the treatment, while others have shown resistance.
If you are pregnant or a nursing mother, treatment is not recommended
Prices
1 Area £195
2 Areas £250
3 Areas £320
Dermal Fillers

www.juvederm.co.uk/find-a-clinic
What are Dermal Fillers?
Fillers are injected under the skin to temporarily fill out lines and wrinkles, restore volume loss and enhance features by lifting and supporting the skin. They give a more youthful look eg fuller lips (Lips are an important indicator of youth as they shrink as you age) They can also add definition, change the profile of the nose or contour cheeks.
Which areas can we treat?
Most of our clients request treatment on one or more of these facial areas:
Lips (fuller lips)
Lines around the lip
Nose to mouth lines
Contouring of cheeks
Nose profile change
Defining the chin and jawline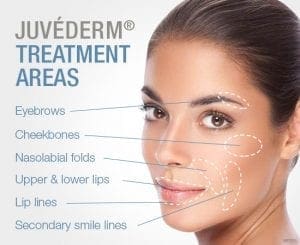 What happens during the treatment?
Dermal Fillers take around 30 minutes to administer. Our dentists will discuss your thoughts and assess your face to decide on the best treatment plan for you. You can return to work or day to day activities immediately.
Are there any side effects?
If there are then they are only temporary/mild to moderate. Most common are slight bruising and swelling from the injection sites
When can you see results?
Dermal fillers work instantly
How long does it last?
On average dermal fillers last 6-8 months but can differ for each individual
Prices
Prices from £250 (discussed at consultation)
If you would like more information or to book a consultation or appointment please call us on 01208 813816
Before and After Lip Filler carried out by Katy-Ann Rowe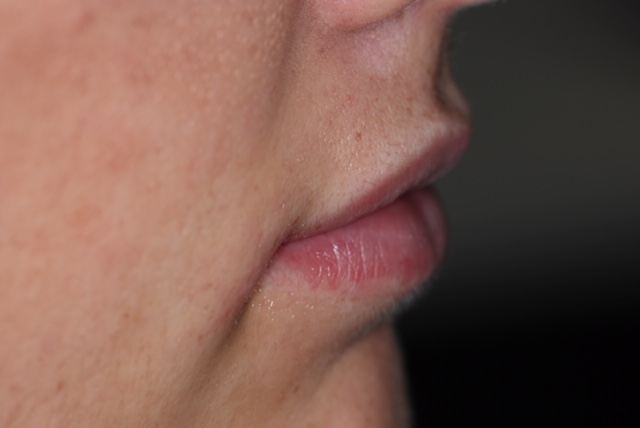 Before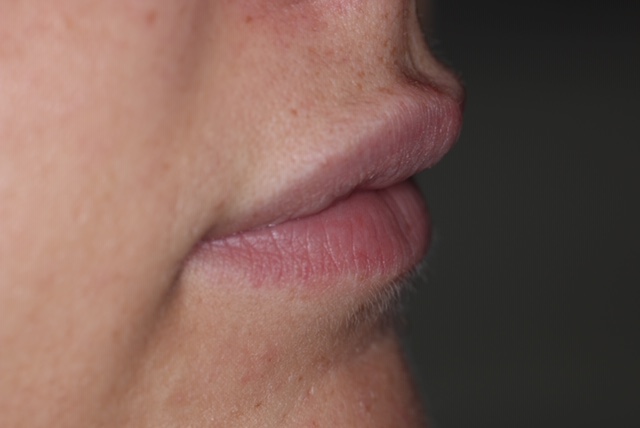 After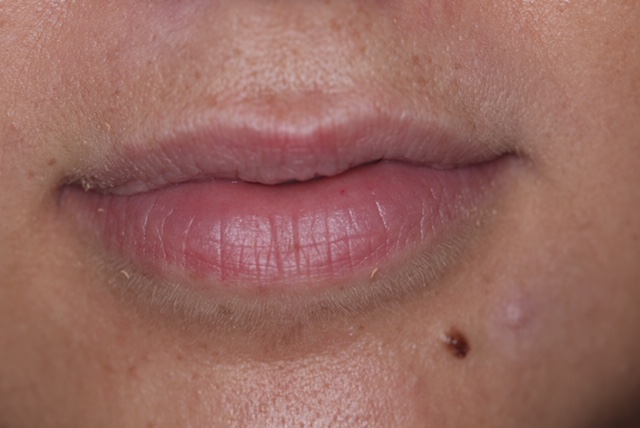 Before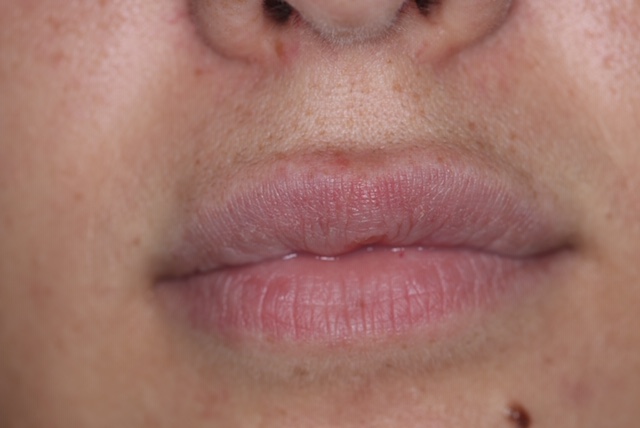 After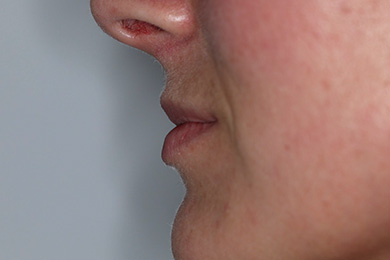 Before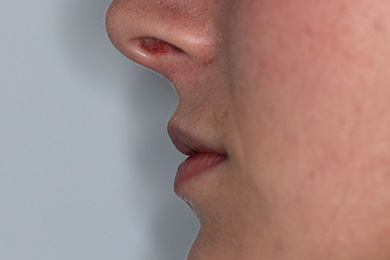 After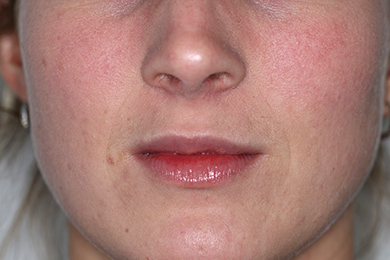 Before
After
PROFHILO
Profhilo is an injectable treatment which infuses a very high concentration of Hyaluronic Acid into 5 different key points on each side of the face (or other areas mentioned below). The injections work to stimulate the production of Collagen and Elastin, boosting firmness and hydrating the skin.
WHAT IS PROFHILO?
■ The first of its kind, Profhilo® is a revolutionary 'beneath the skin' hyaluronic acid moisturising treatment, made with the patented NAHYCO® technology. This results in a unique hyaluronic acid injectable gel, which has a prolonged stimulating activity on the dermal cells. When injected into skin, Profhilo stimulates the skin cell receptors to counteract skin laxity and improve and restore firmness of the skin.
■ One of the highest concentrations of hyaluronic acid on the market, Profhilo not only boosts and hydrates the skin, but also remodels ageing and sagging tissue. The most common areas of treatment include the face and neck and can also be used for the décolletage, hands, arms, knees and abdomen area where it would effectively treat skin laxity. The treatment is suitable for men and women as well as offering skin benefits for patients of all ages.
HOW DOES PROFHILO WORK?
Ultra-pure hyaluronic acid is precisely injected into the area being treated. Unlike wrinkle reducing and dermal filler treatments, Profhilo stimulates collagen and elastin, attracting water in the deeper layers of the skin.
As a stabilised product, the activity on dermal cells will last longer than that of a non-stabilised gel. During this time the stimulation of four different types of collagen and elastin takes place by slow release of hyaluronic acid.
The stimulation results in significant tissue improvement. Therefore we cannot say that Profhilo is a skin booster as it also has a significant tightening / lifting effect on the tissue.
From £250 per session
AQUALYX FAT REDUCTION
Aqualyx® is the non-surgical solution to minimise and remove stubborn localised pockets of fat. It is not intended as a method of weight loss but rather for those who exercise regularly and maintain a healthy diet but have pockets of fat that won't shift, even with targeted exercise. Aqualyx® is an aqueous compound solution that is injected into the fatty tissue. It then surrounds the fat cells and destroys them with the waste being safely and naturally excreted by the body's normal functions.
Which areas of the body can be treated with Aqualyx®?- Double chin- Upper arms- Arm pits- Waist, hips- Saddle bags- Knees- Buttocks- Chest- Thighs
How many treatments will I need? The number of treatments required will vary based on a number of different factors including;- The desired degree of result- The dimensions of the area to be treated. On average you should expect around 2 to 5 appointments, with 4-week intervals, until you experience the full effect during which a healthy diet and a regular exercise regime are an absolute necessity to ensure the best results.
2,000,000
VIALS SOLD
IN 40 COUNTRIES
WHAT IS AQUALYX?
Aqualyx® is a compound solution from the deoxycholate family that has been physically modified and, by creating a slow release sugar-based system, the biological half-life is reduced which results in minimal side effects.

Professor Motolose developed a technique, for the treatment known as 'Aqualysis ™' or 'Aquaplasty™' and a precise protocol is followed. Aqualysis™ or Aquaplasty™ consists of depositing the solution into localised areas of fat such as saddle bags, thighs, stomachs, chins and knees. Aqualyx® liquefies the fat cell, destroying it permanently, releasing the lipids that are then eliminated naturally through the lymphatic system. Developed by renowned aesthetic surgeon the late Professor Motolese, Aqualyx® has been available internationally since 2009, and over 2,000,000 vials have been used for patient treatments in 49 countries worldwide.
THE TREATMENT
Typically, two treatments are required for each area being treated; patients report good tolerance of the treatment.
The treatment will be repeated between two and eight times depending on the number of small pockets of fat tissue to be reduced. The treatment is repeated every four to six weeks.
After each treatment patients can expect some swelling, redness and skin irritation and tenderness in the area treated, which will subside after four to ten days.
From £200 per vial