Dental Implants Cornwall
**FREE DENTAL IMPLANT CONSULTATIONS**
FROM £49/MONTH OR £2500
3 YEAR GUARANTEE ON ALL IMPLANTS
TO BOOK:
Call us on 01208 813816
Email us info@wadebridgedentalcare.co.uk
DM us on Facebook or Instagram

At last you can finally smile with confidence and finally eat the foods you have always wanted.
Do you find it difficult to eat your favourite foods, enjoy a juicy steak or bite an apple? Are you embarrassed to smile, or do you suffer from confidence issues because of missing or loose teeth? Are your dentures loose and do you worry about them falling out?
The good news is that we can help
We can offer a fixed solution with dental implants from one of the worlds bestselling dental implant companies Straumann.
The advantage for you is that you will regain your confidence with the smile you have always dreamed of. You would be able to eat your favourite foods without pain or discomfort and would be able to enjoy your life to the fullest.

What are the main benefits of dental implants?
Fixed, Natural Looking Teeth
Replace loose-fitting Dentures
Maintain Bone structure after tooth loss
Improve the appearance of your smile
Boost your confidence
Function and feel just like natural teeth
Improve chewing and speaking
Prevent Bone Loss
Long Term Solution
High success rate
Dental Implant treatment is a well established, safe and long-lasting teeth replacement solution. Replacing missing teeth is important in order to keep your teeth, gums and jawbone healthy. A face without teeth can change its shape and become saggy. Dental Implants help to retain your natural face structure and shape which can greatly boost your confidence and even make you look younger.

Downloadable Dental Implant Guide – link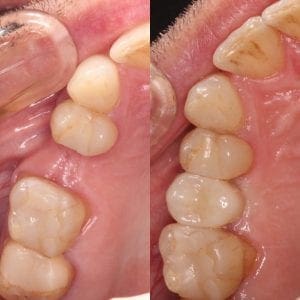 Prices
20_426_Wadebridge_Dental_Implant_Price_List