Vacancies
December 8, 2023
If you are looking for a position within our Dental Practice but don't see a suitable position advertised on this page please email melissa@wadebridgedentalcare.co.uk to enquire
Dentist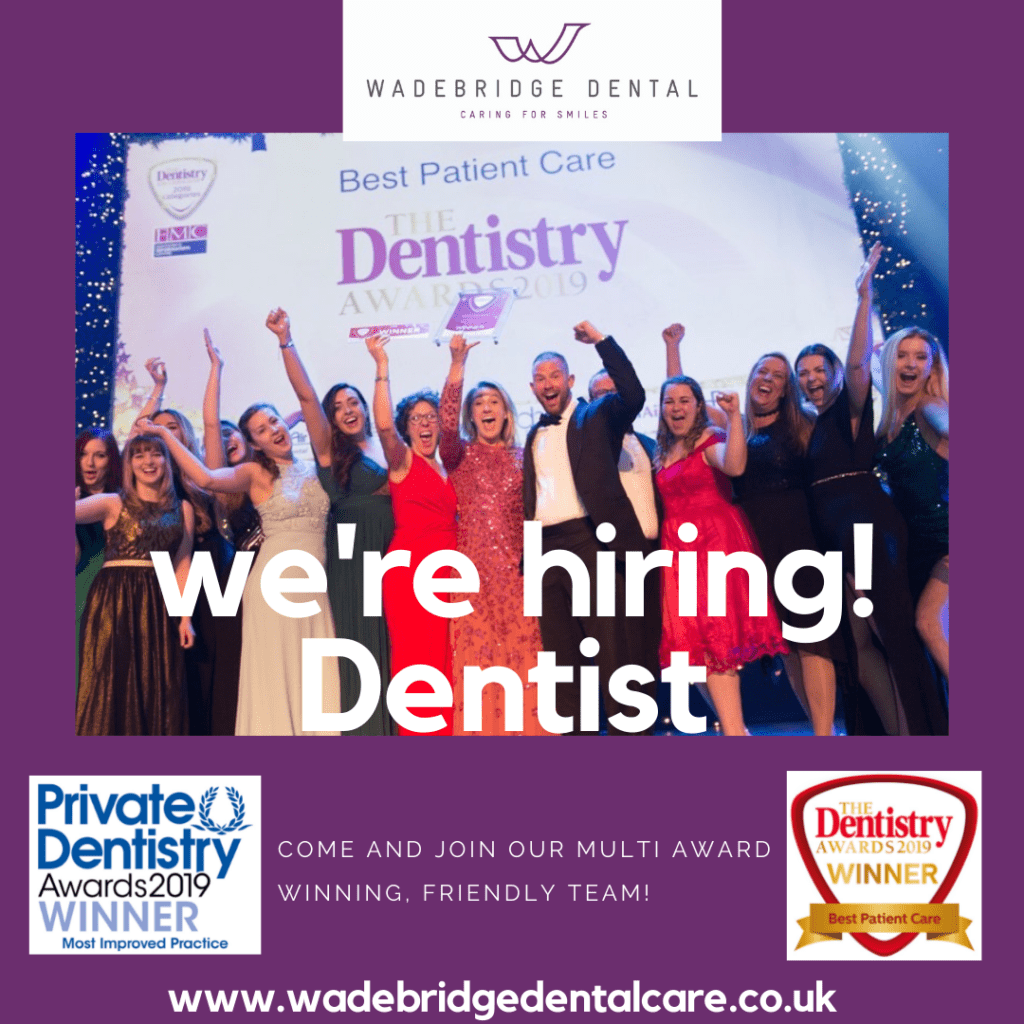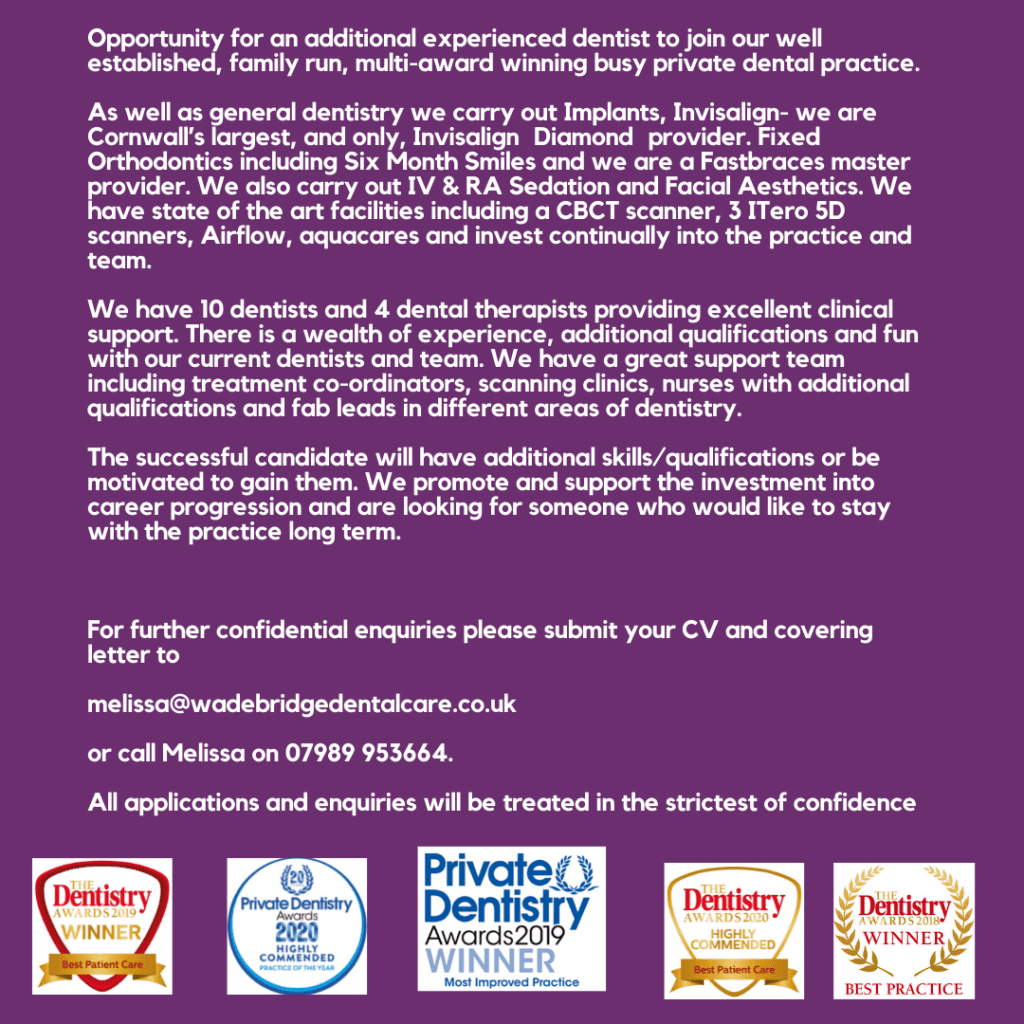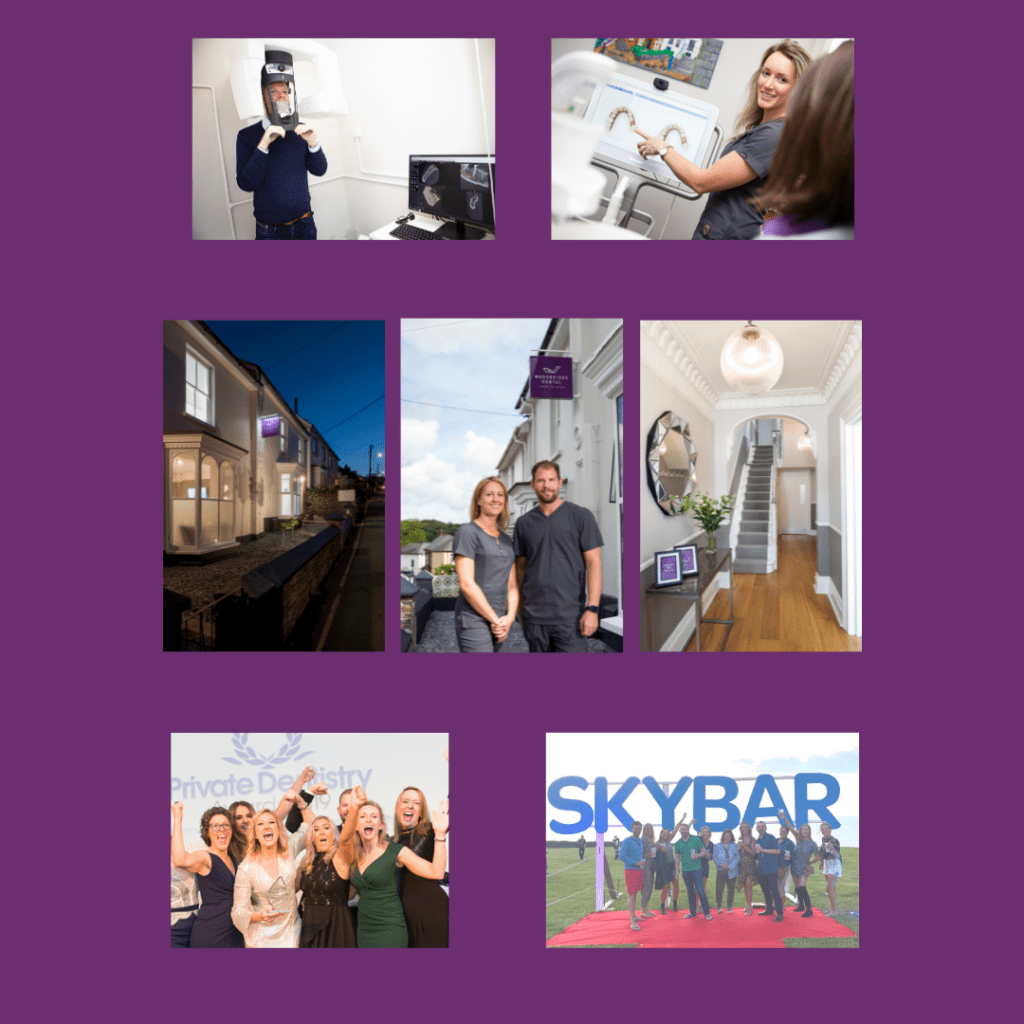 Dental Hygienist or Therapist

We are looking for a part-time Hygienist or Therapist to join our expanding hygiene therapy team. We are very busy with private therapy and hygiene appointments and need an additional pair of hands to help decrease our waiting times. We are a family run, multi-award winning Dental practice providing Airflow, Implants, Invisalign, Cosmetics, Facial Aesthetics and General Dentistry.
Excellent remuneration at 40% of day list with great patient attendance levels. Minimum 30 minute hygiene appointments with superb nursing support.
We have been providing excellent dental care for over 35 years in Wadebridge and winning multiple national awards for our best patient care in the uk, best team, practice of the year at the private dentistry awards and the dentistry awards in the last few years. We offer a well supported environment with 4 experienced dental therapists, 10 dentists and state of the art facilities including 4 intra oral itero scanners.
For further information about the practice please go to :
Instagram: Wadebridgedental
Facebook: Wadebridge dental care ltd
Please send your CV and a covering letter to:
Qualified Dental Nurse
An opportunity has arisen for a Qualified Dental Nurse to join our busy Dental Practice. We are a young and motivated team consisting of 9 Dentists, 2 Hygiene/Therapists and 15 Nurses/Receptionists. We are family run and have a friendly and fun team around us.
The successful applicant must have excellent communication and organisational skills and a desire to learn and progress within the profession. A brief description of duties are as follows:
Provide chairside support to the dentist
Process and prepare materials as required, this includes processing digital radiographs
Maintain your surgery in accordance with cross infection and prevention policies
Manage stock levels of both your surgery and the practice
Assist, reassure and monitor patients throughout treatment
Assist in the keeping of full and accurate patient records
Assist in reception duties
Please email a CV to melissa@wadebridgedentalcare.co.uk