Vacancies – May 15th, 2021
Dentist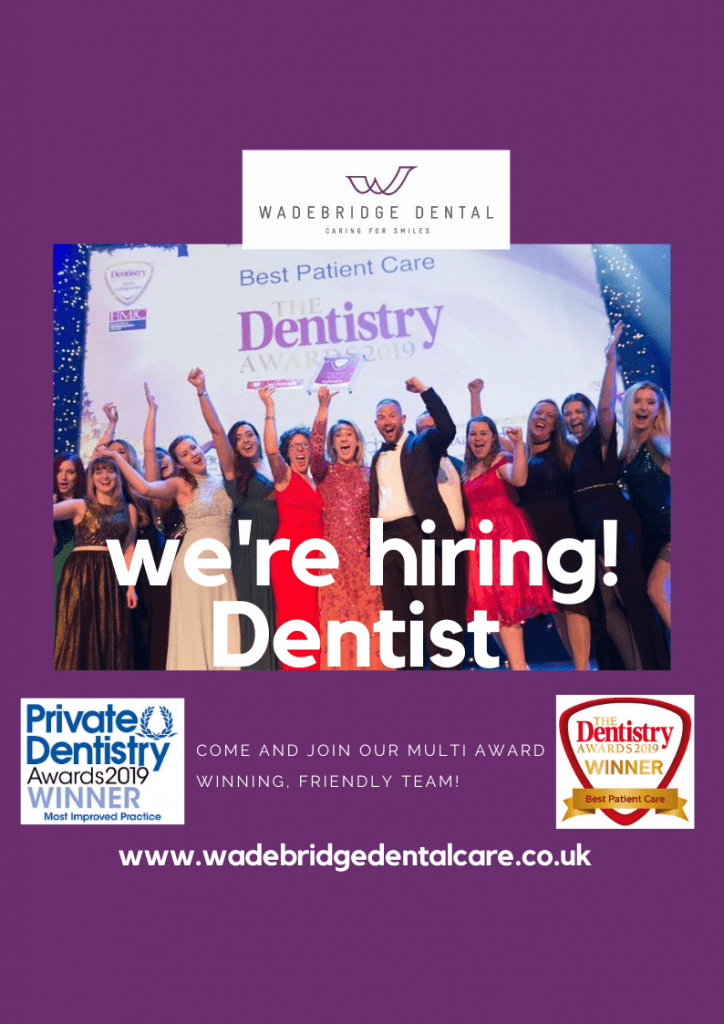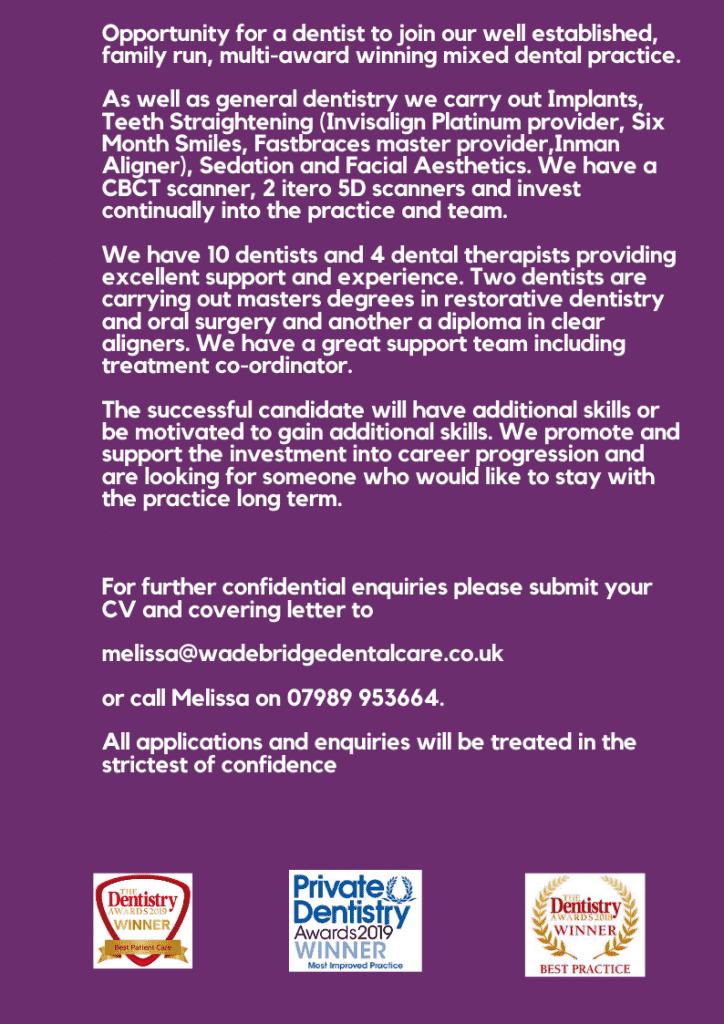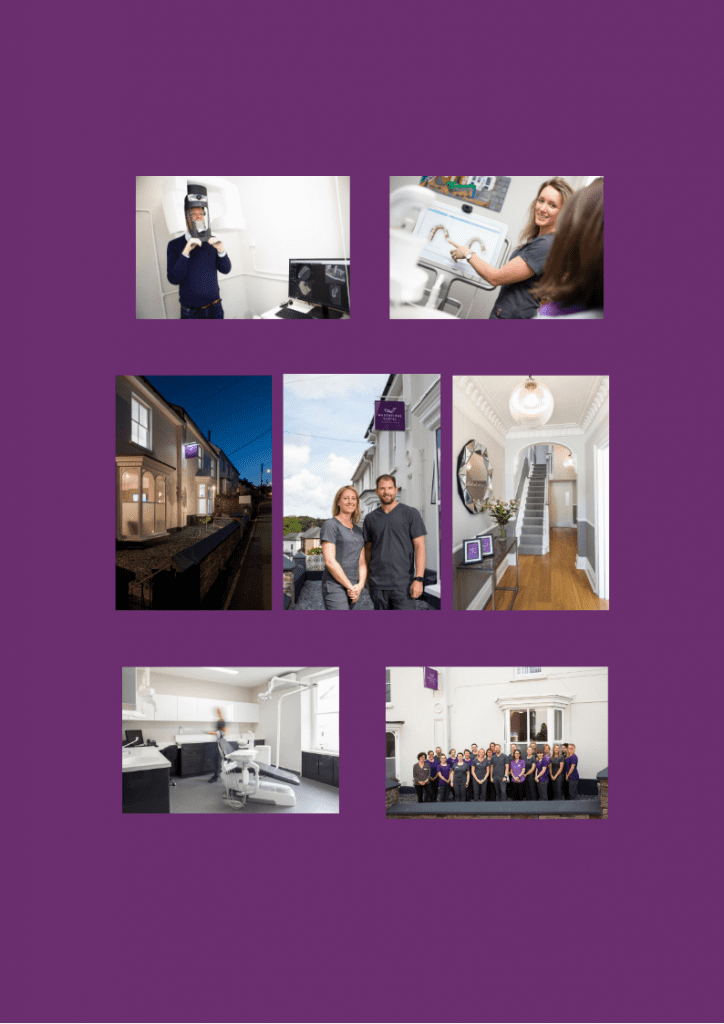 Dental Therapist/Hygienist
Part time hygienist or therapist, flexible days available. busy lists. We are looking for an individual who is looking for a long term position and works well as part of a large team.
Please email any questions or send a CV to melissa@wadebridgedentalcare.co.uk
Qualified Dental Nurse
An opportunity has arisen for a Qualified Dental Nurse to join our busy Dental Practice. We are a young and motivated team consisting of 9 Dentists, 2 Hygiene/Therapists and 15 Nurses/Receptionists. We are family run and have a friendly and fun team around us.
The successful applicant must have excellent communication and organisational skills and a desire to learn and progress within the profession. A brief description of duties are as follows:
Provide chairside support to the dentist
Process and prepare materials as required, this includes processing digital radiographs
Maintain your surgery in accordance with cross infection and prevention policies
Manage stock levels of both your surgery and the practice
Assist, reassure and monitor patients throughout treatment
Assist in the keeping of full and accurate patient records
Assist in reception duties
Please email a CV to melissa@wadebridgedentalcare.co.uk