Free Invisalign Consultations
FROM £59/MONTH OR £2995
0% FINANCE AVAILABLE
Free Teeth Whitening
To Book
Tel: 01208 813816
Whatsapp: 07508268714
Email: SEND
With all Invisalign treatment at Wadebridge Dental you will receive:
FREE
Consultation (at the practice or virtually) with 3D Digital Scan to show you how your teeth will look straight

FREE
Teeth Whitening (worth £400)
FREE
Vivera retainers (worth £399)
Invisalign
If you are considering teeth straightening, you will probably have come across Invisalign – the worlds leading clear aligner system
Wadebridge Dental is ranked as the Most Experienced Invisalign Dental Practice in Cornwall and Plymouth, and for many years we have been providing many hundreds of delighted Teenagers and Adults their dream smiles using the Invisalign system.
The virtually invisible and comfortable custom made aligners allow you to carry on as normal without anyone being aware you are straightening your teeth.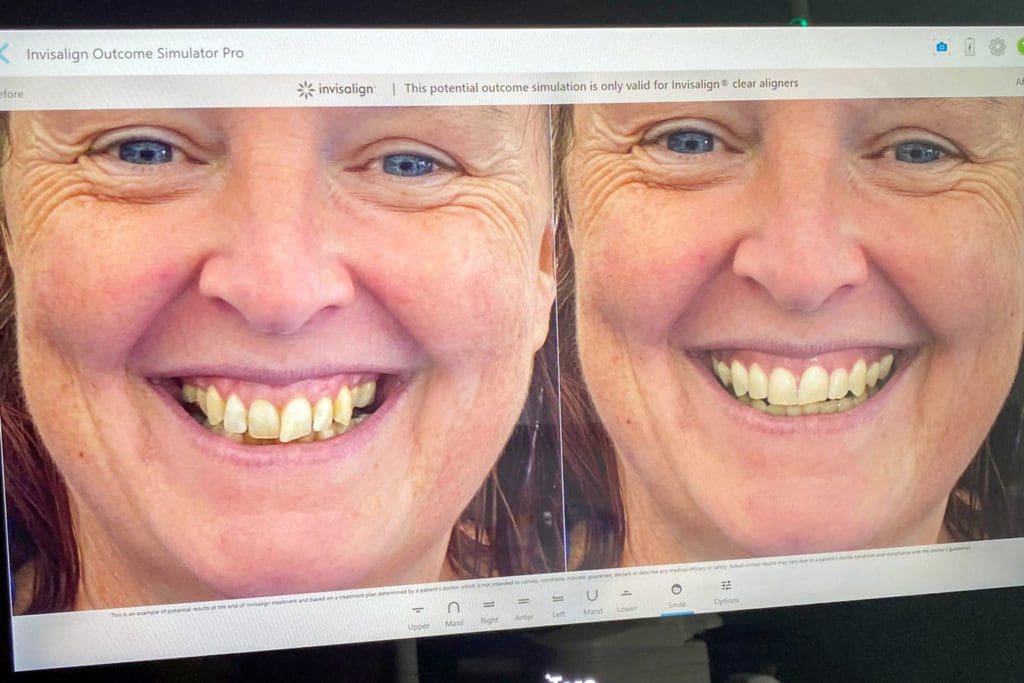 The Team
Dr Kate Rowe and Dr Andrew Taylor, our Diamond Invisalign providers, alongside Dr Philippa McNee and Dr Zoe Rogers have each undergone advanced training and clear aligner diplomas to be able to offer Invisalign to an incredibly high level.
You are in the most safe and experienced hands at Wadebridge Dental
Dr Andrew Taylor

Dr Kate Rowe

Dr Philippa McNee

Dr Zoe Rogers
What Our Patients Say
Chantelle's Invisalign Journey
Something I once could have only dreamt of having done, but something that each of you have made a possibility for me, supporting me through this incredible journey so far!
Bodyshop has done many amazing things for me and changed my life in many ways.. but being able to afford to have my teeth done was something I had never expected.. what felt like a lifetime of trying to hide them, has turned into feeling so confident with the way I smile I can't stop smiling!!
It may just be dental work to some – but to me this changes the one thing I've always wished I could change.. by the age of 18 my two front teeth were fake, and unfortunately the cosmetic appearance wasn't great – the shades of my teeth didn't match, they had been made too wide instead of correcting the gaps either side and even after braces I was given little to no aftercare causing my teeth to move again..
But with Invisalign, whitening, two new crowns and two new veneers (and some other work behind the scenes) I now have my smile back!!!
Thank you, Dr Taylor @wadebridgedental .. you will never truly understand how much you have done for me! I never thought I could love my smile again, but you proved me so wrong
Chantelle Kemp 20/2/21
Frequently Asked Questions