Cornwalls Largest and Most Experienced Diamond Invisalign Provider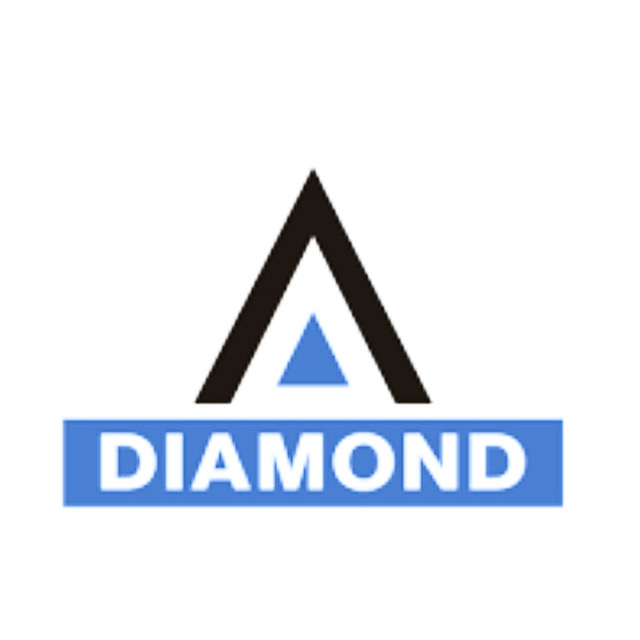 **FREE INVISALIGN CONSULTATIONS**
FROM £60/MONTH OR £3500
FREE TEETH WHITENING WITH INVISALIGN
TO BOOK
Email us: info@wadebridgedentalcare.co.uk
DM us on facebook or Instagram
Join us on our smile days to receive additional discounts. Call us to find out our next available smile days.
World Leading clear aligners from Invisalign
Why Us?
Read testimonials and see before and after videos and images of our delighted patients on this page and our Instagram page.

We are proud to have earnt the title of Diamond Provider. This is only awarded to dentists that have an exceptional amount of experience and knowledge in performing Invisalign. Be reassured you are in experienced and trusted hands. With the choice of 6 Invisalign Dentists and the only practice in Cornwall to have a Dentist who has completed the Invisalign Clear Aligner Diploma and another who is currently studying for this. Complex cases can be treated in experienced and qualified hands.
Video Testimonial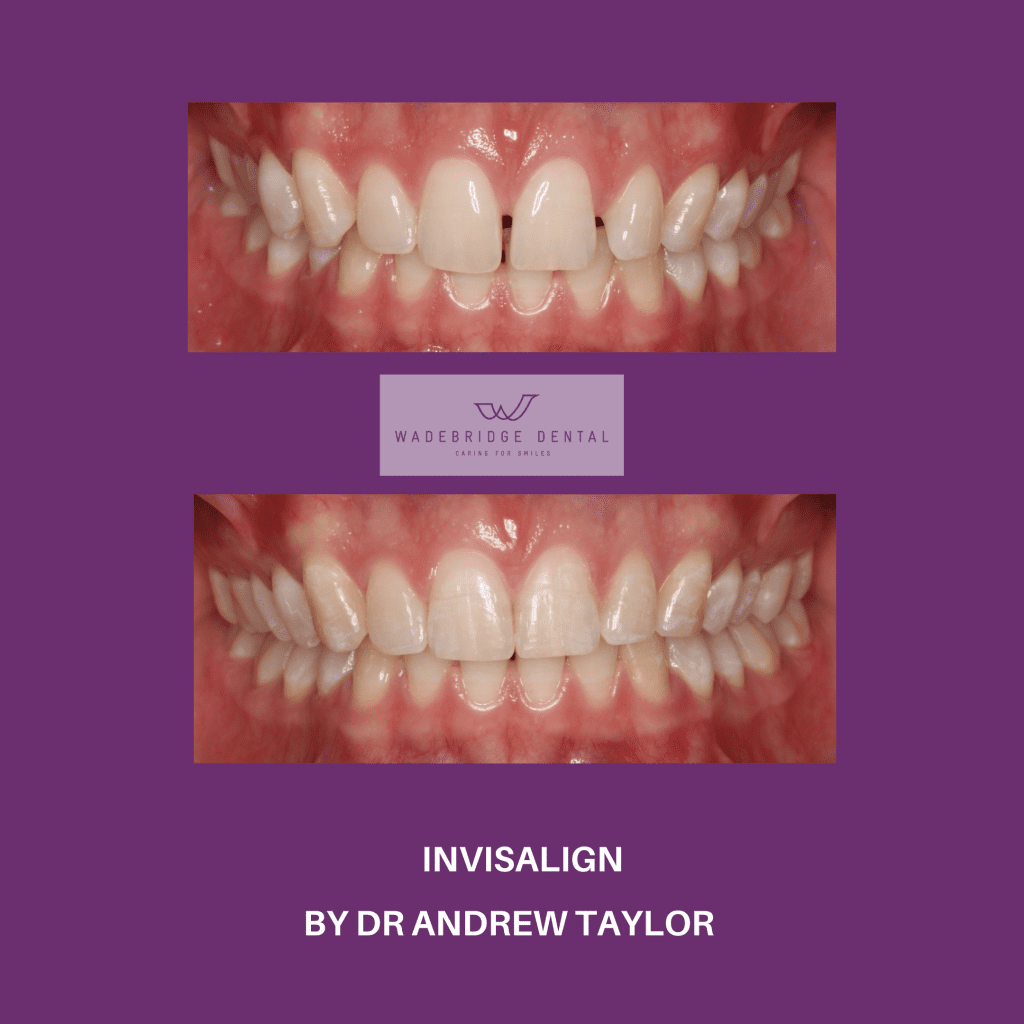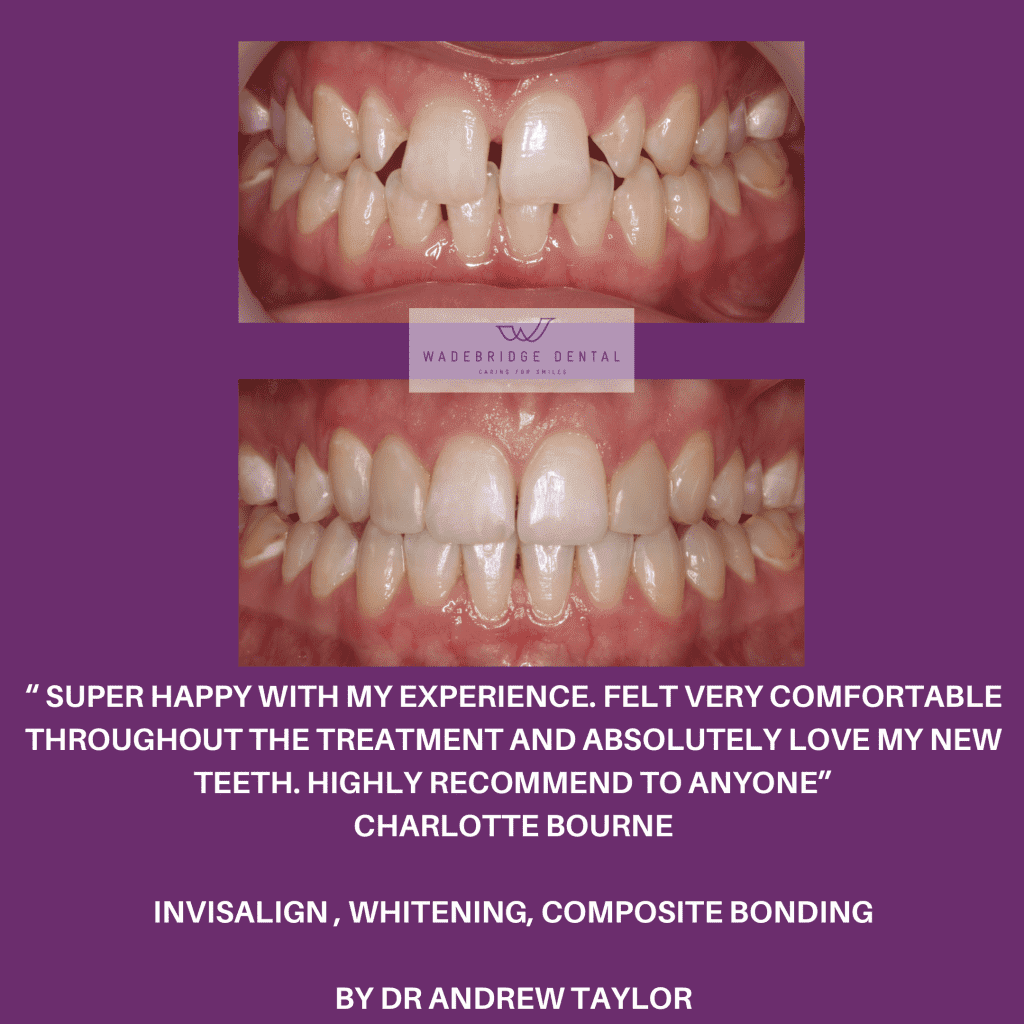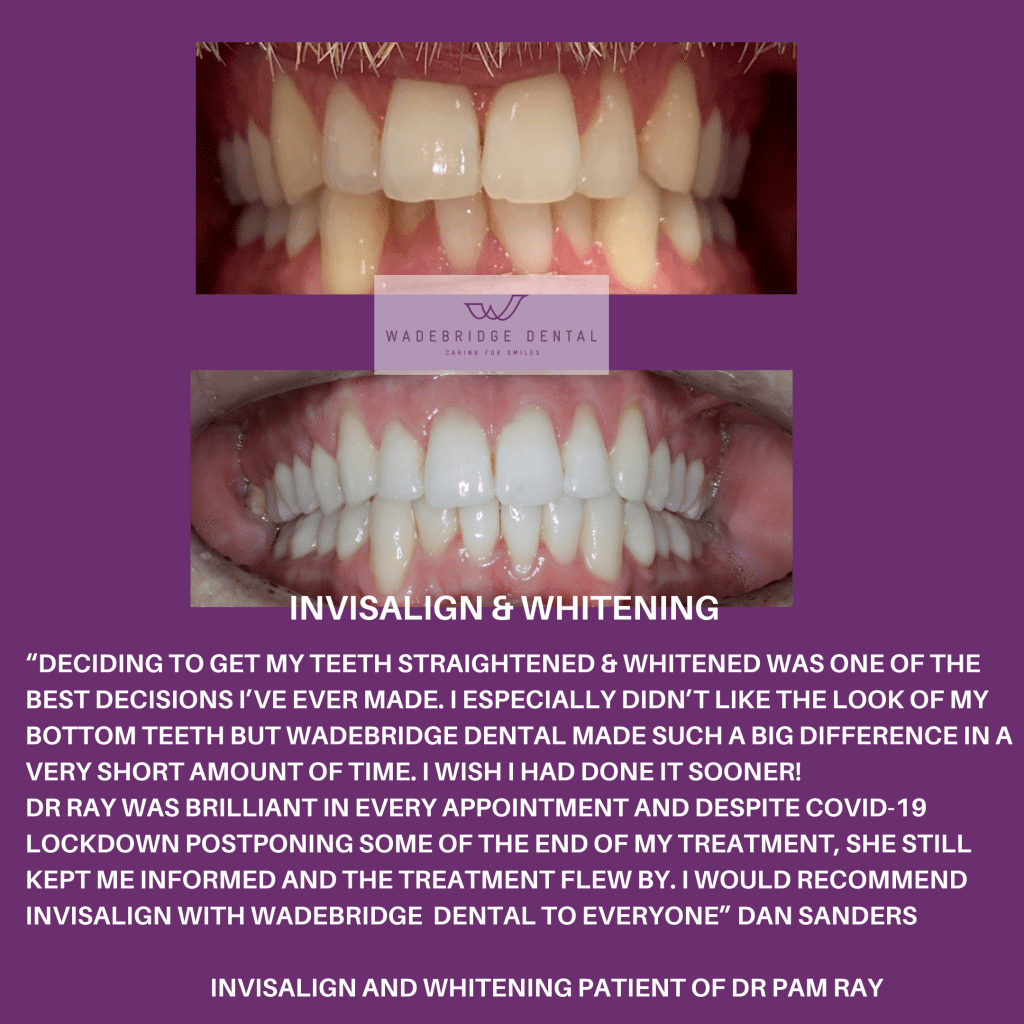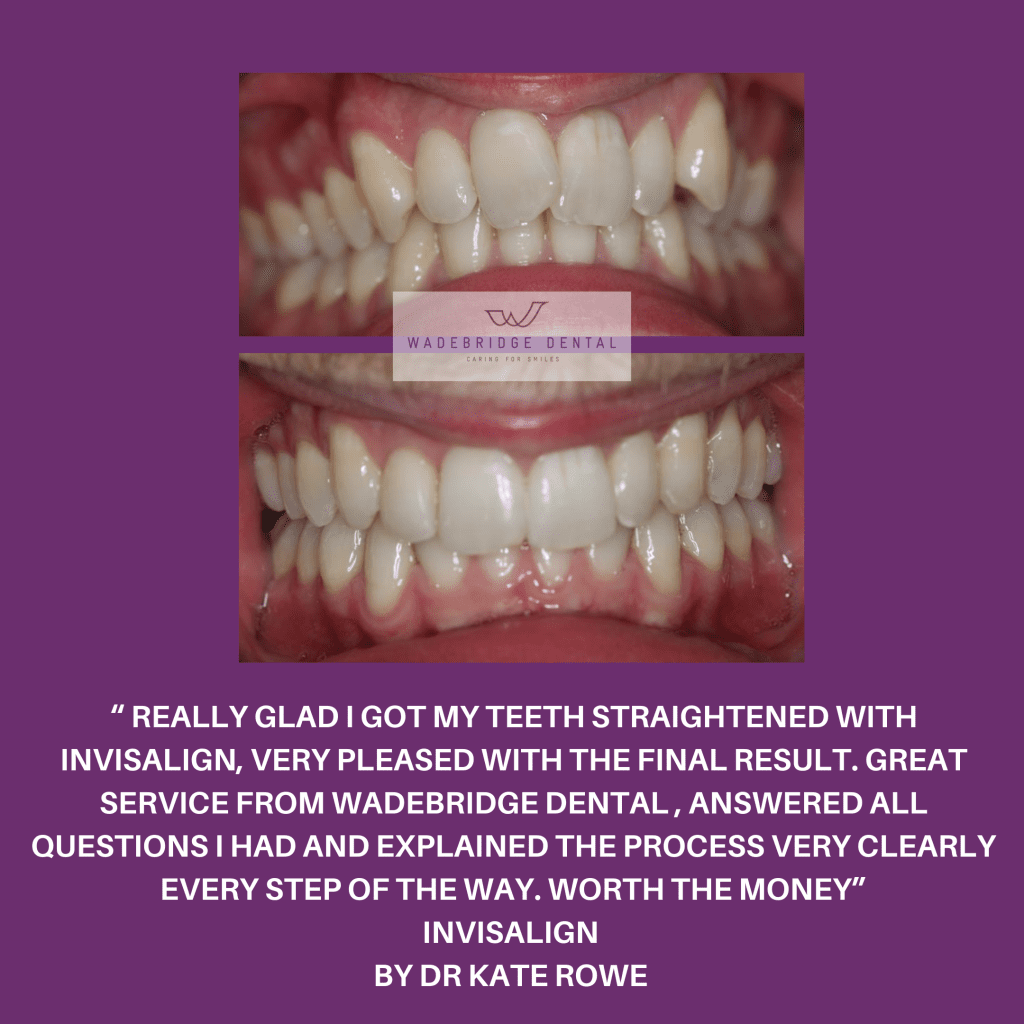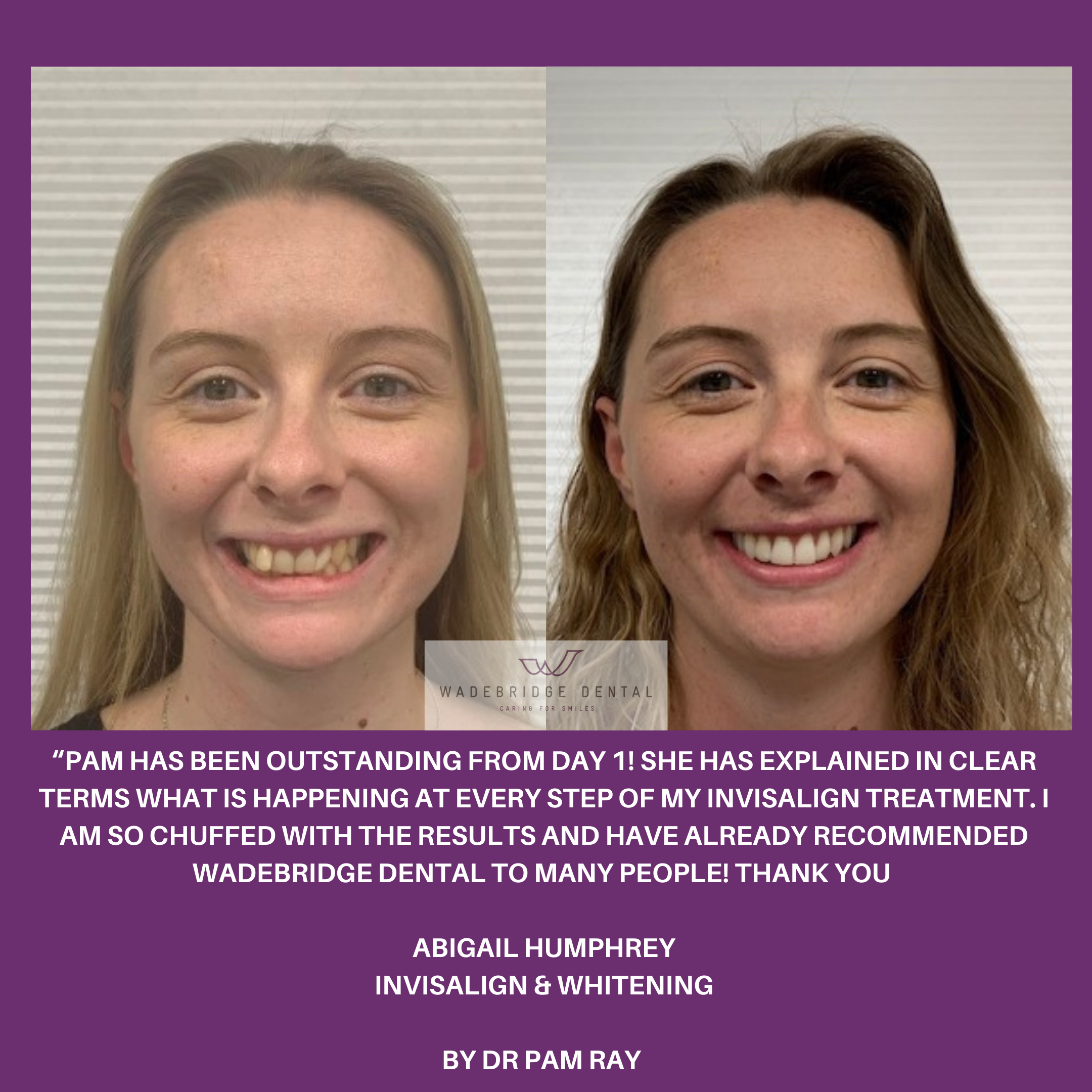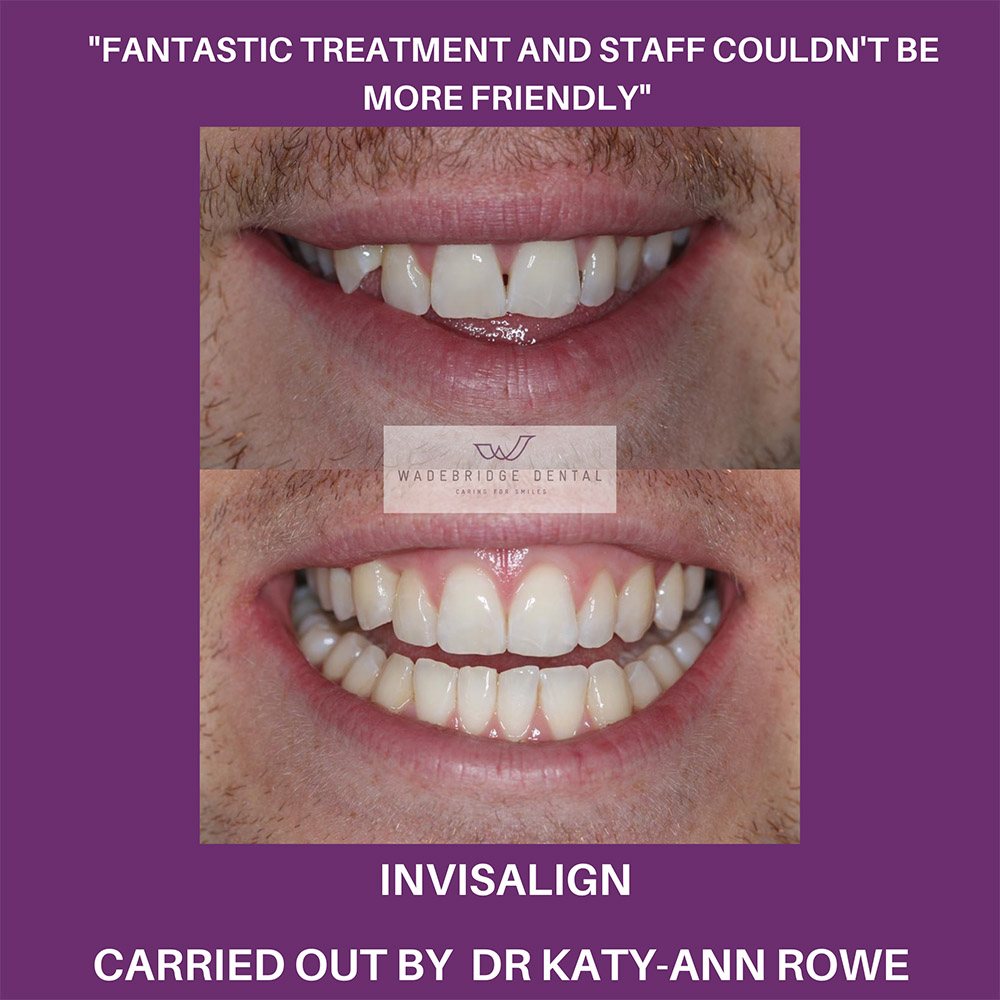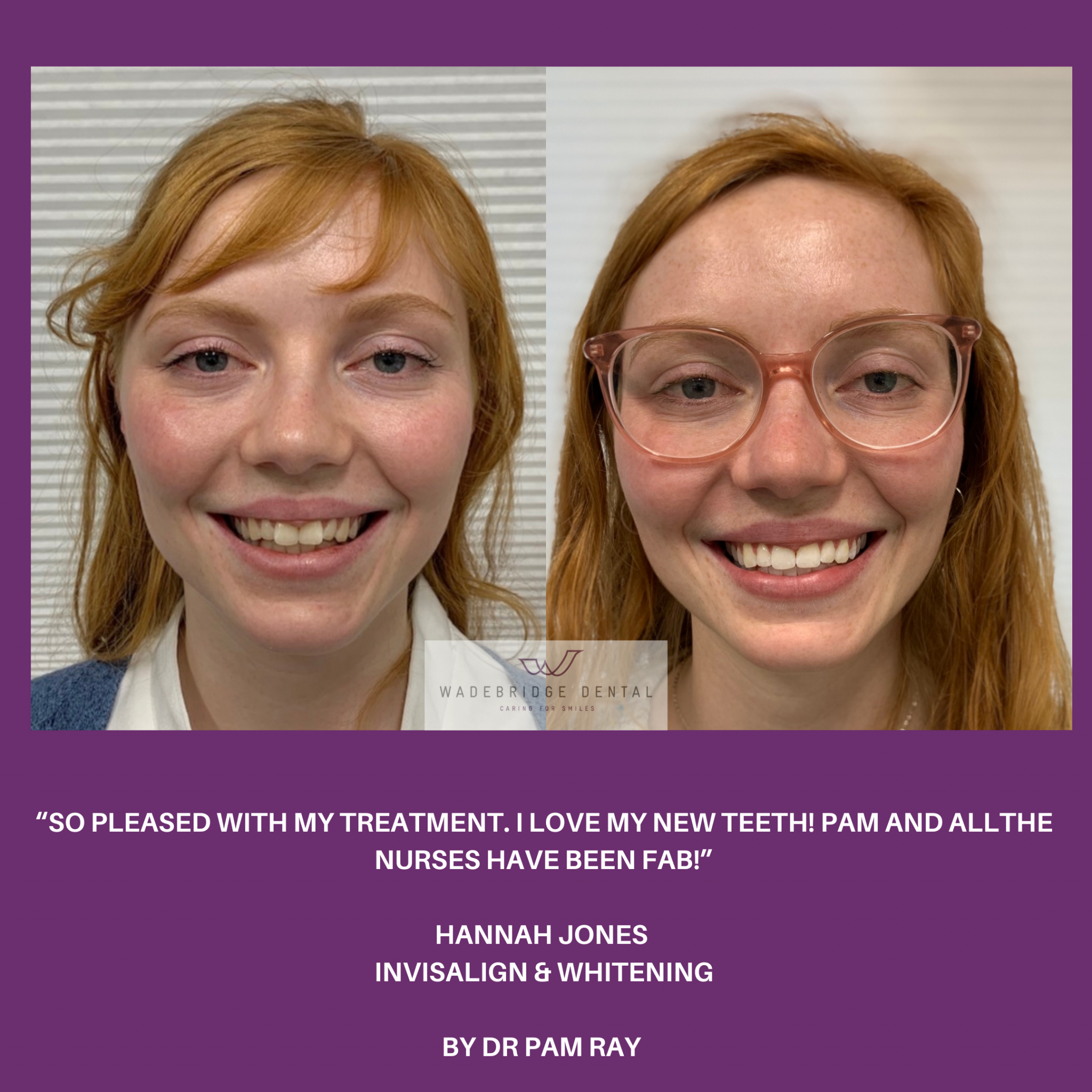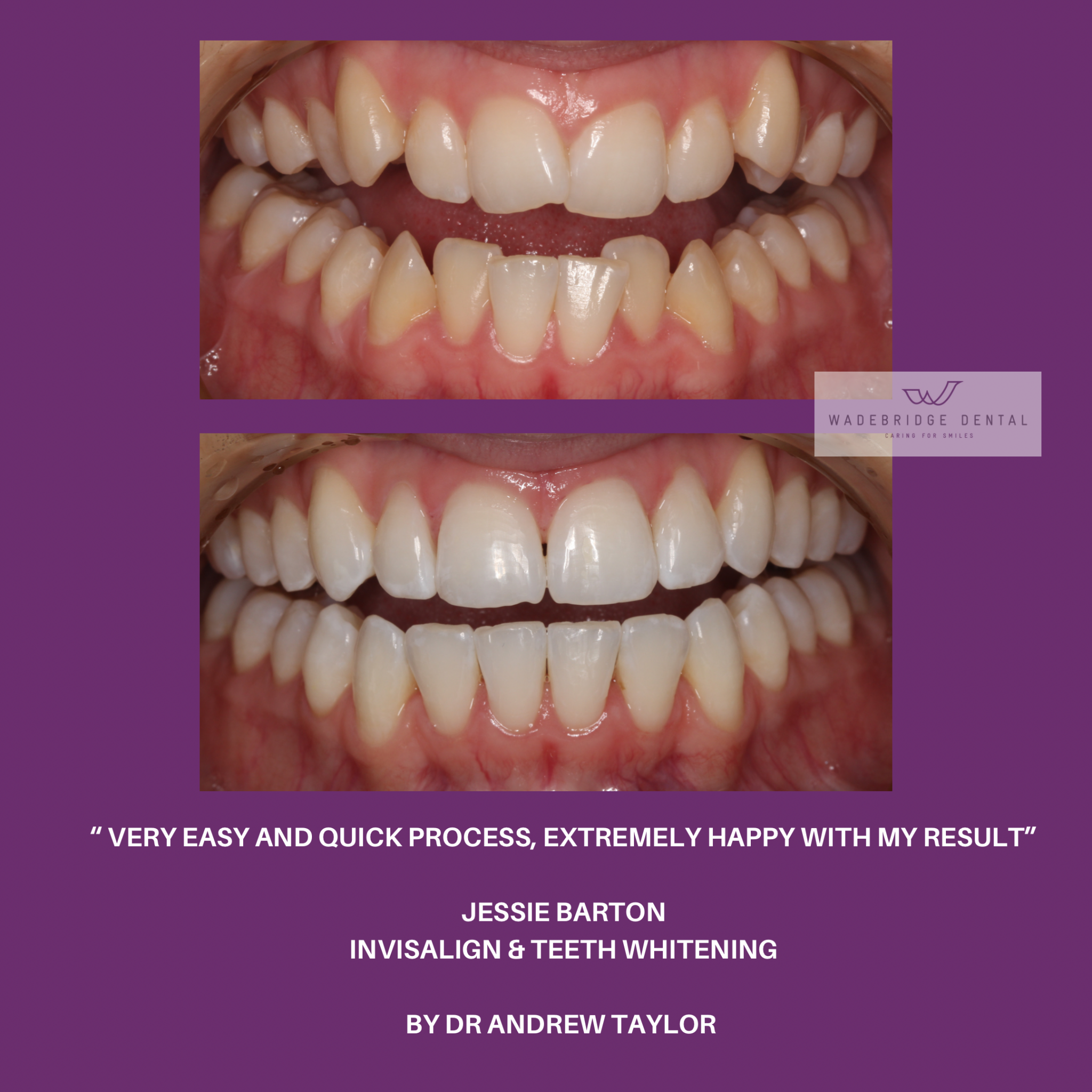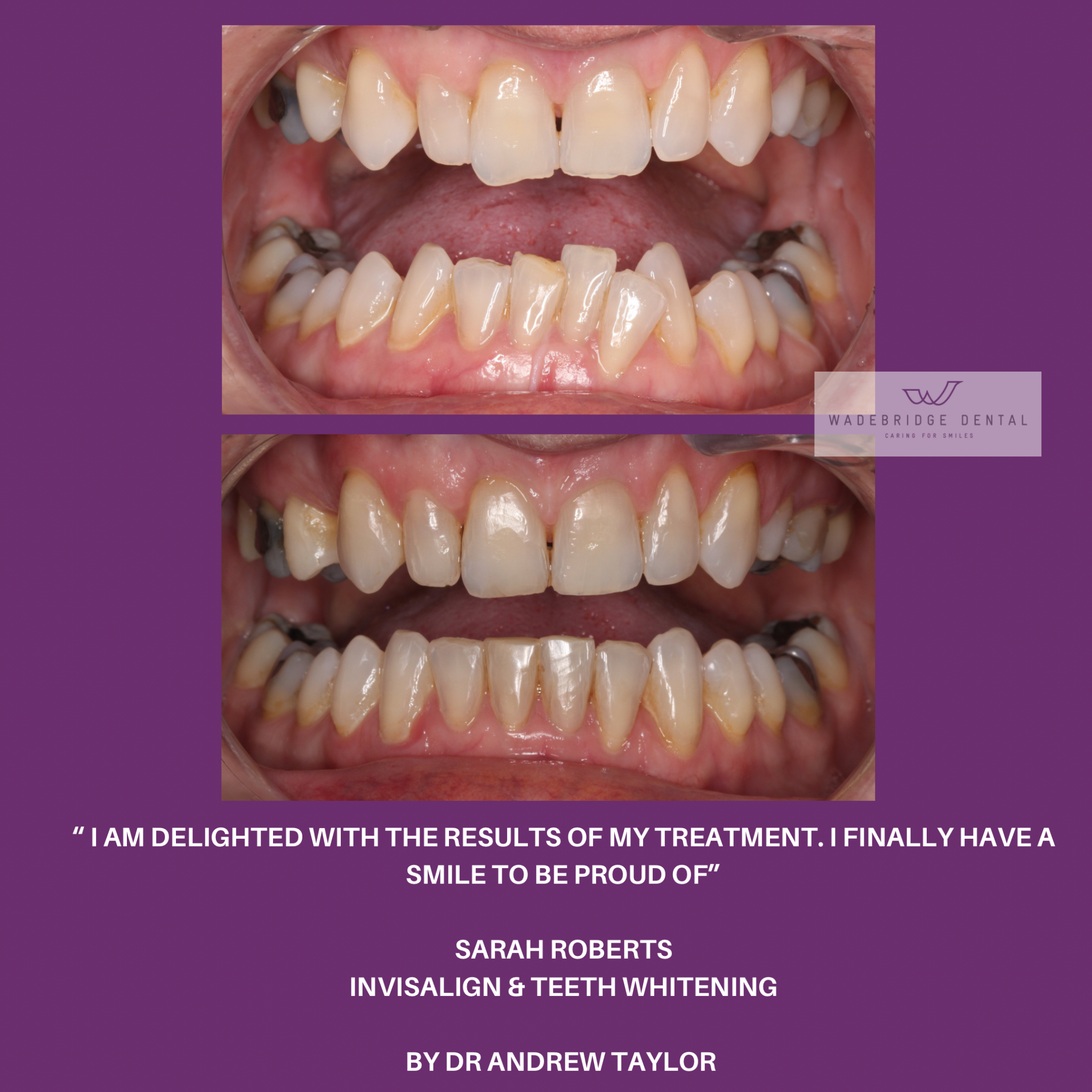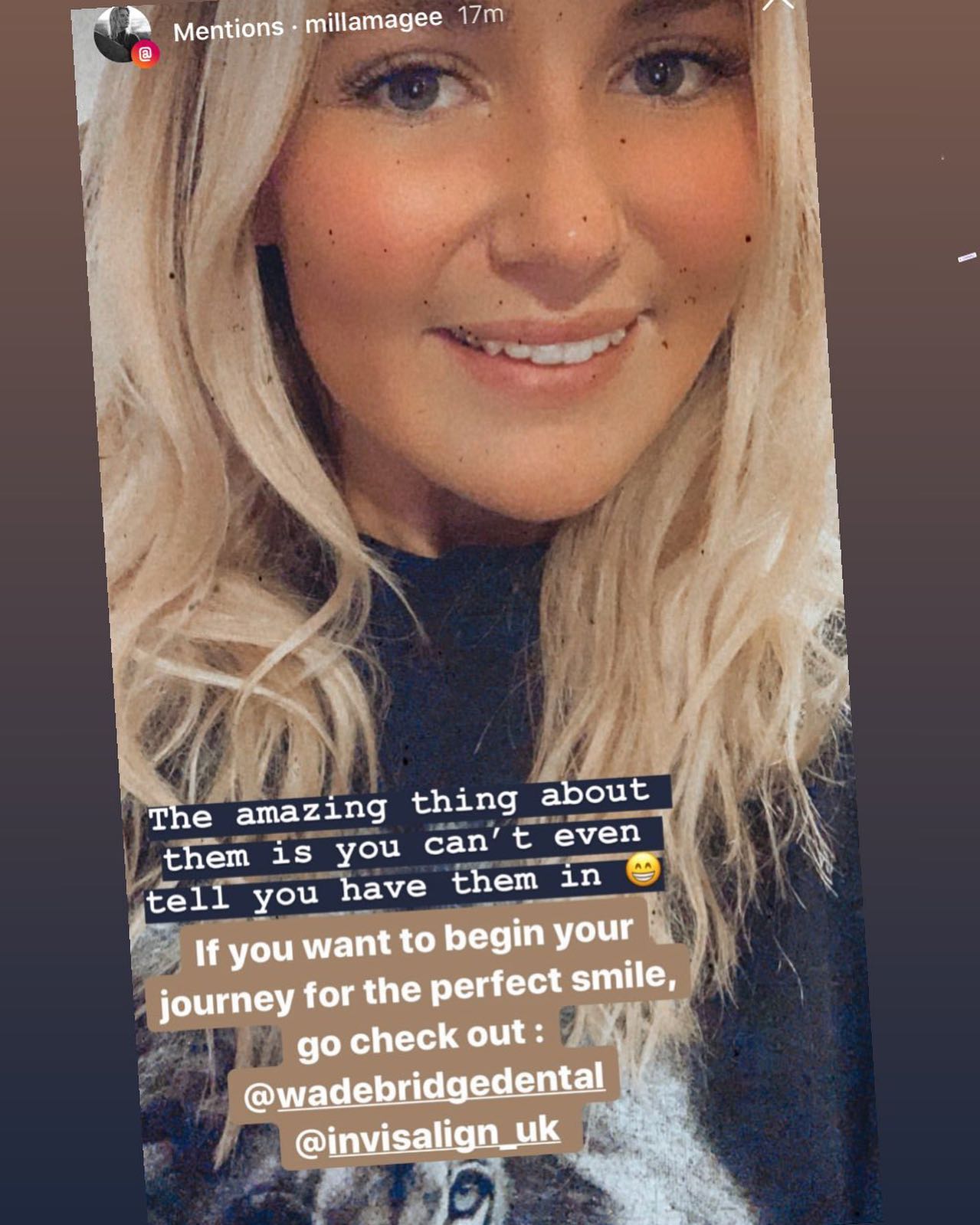 "Something I once could have only dreamt of having done, but something that each of you have made a possibility for me, supporting me through this incredible journey so far!
Bodyshop has done many amazing things for me and changed my life in many ways.. but being able to afford to have my teeth done was something I had never expected.. what felt like a lifetime of trying to hide them, has turned into feeling so confident with the way I smile I can't stop smiling!!
It may just be dental work to some – but to me this changes the one thing I've always wished I could change.. by the age of 18 my two front teeth were fake, and unfortunately the cosmetic appearance wasn't great – the shades of my teeth didn't match, they had been made too wide instead of correcting the gaps either side and even after braces I was given little to no aftercare causing my teeth to move again..
But with Invisalign, whitening, two new crowns and two new veneers (and some other work behind the scenes) I now have my smile back!!!
Thank you, Dr Taylor @wadebridgedental .. you will never truly understand how much you have done for me! I never thought I could love my smile again, but you proved me so wrong " Chantelle Kemp 20/2/21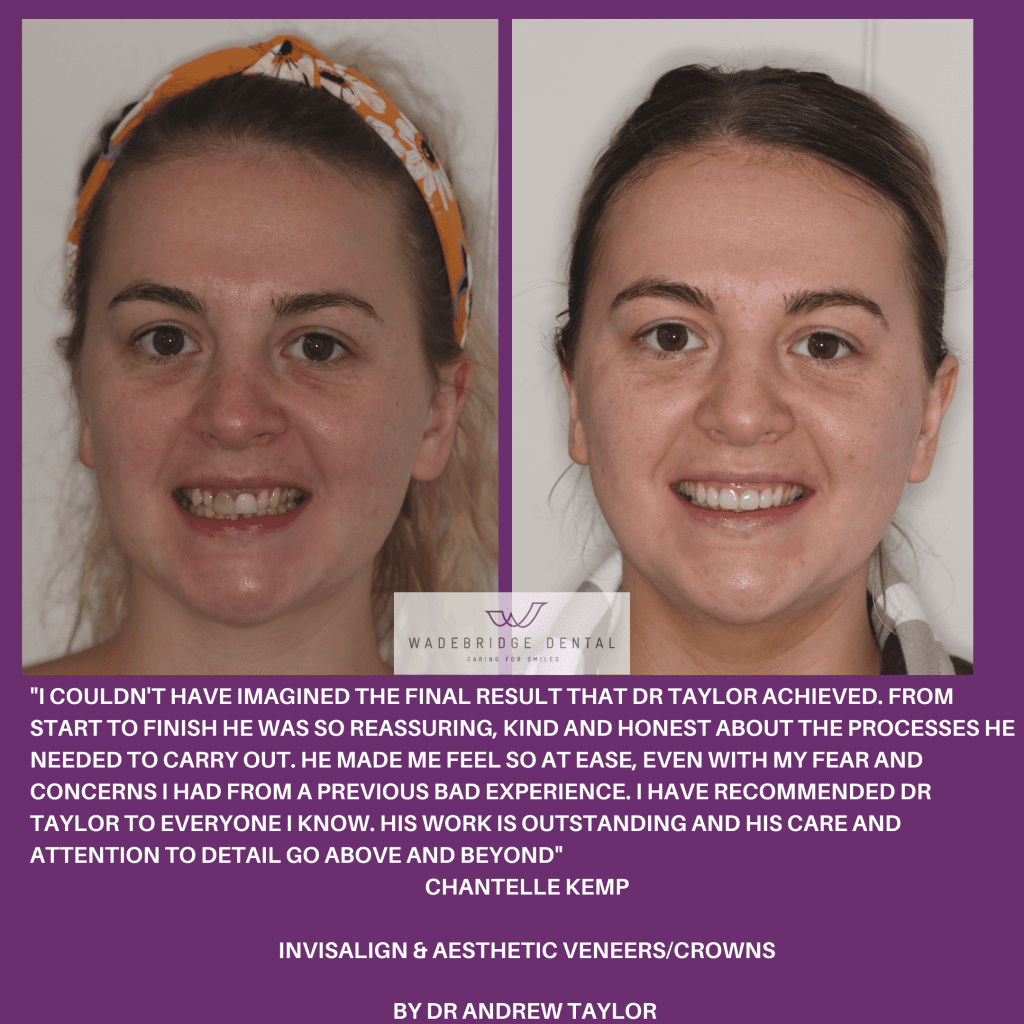 See your Teeth Move at one of our Complimentary Teeth Straightening Consultations. Using our ITero 3D scanner see how your teeth look now and how they would look after Invisalign straightening
Our 3D Scanner can show you a before and after image of your teeth and it takes just minutes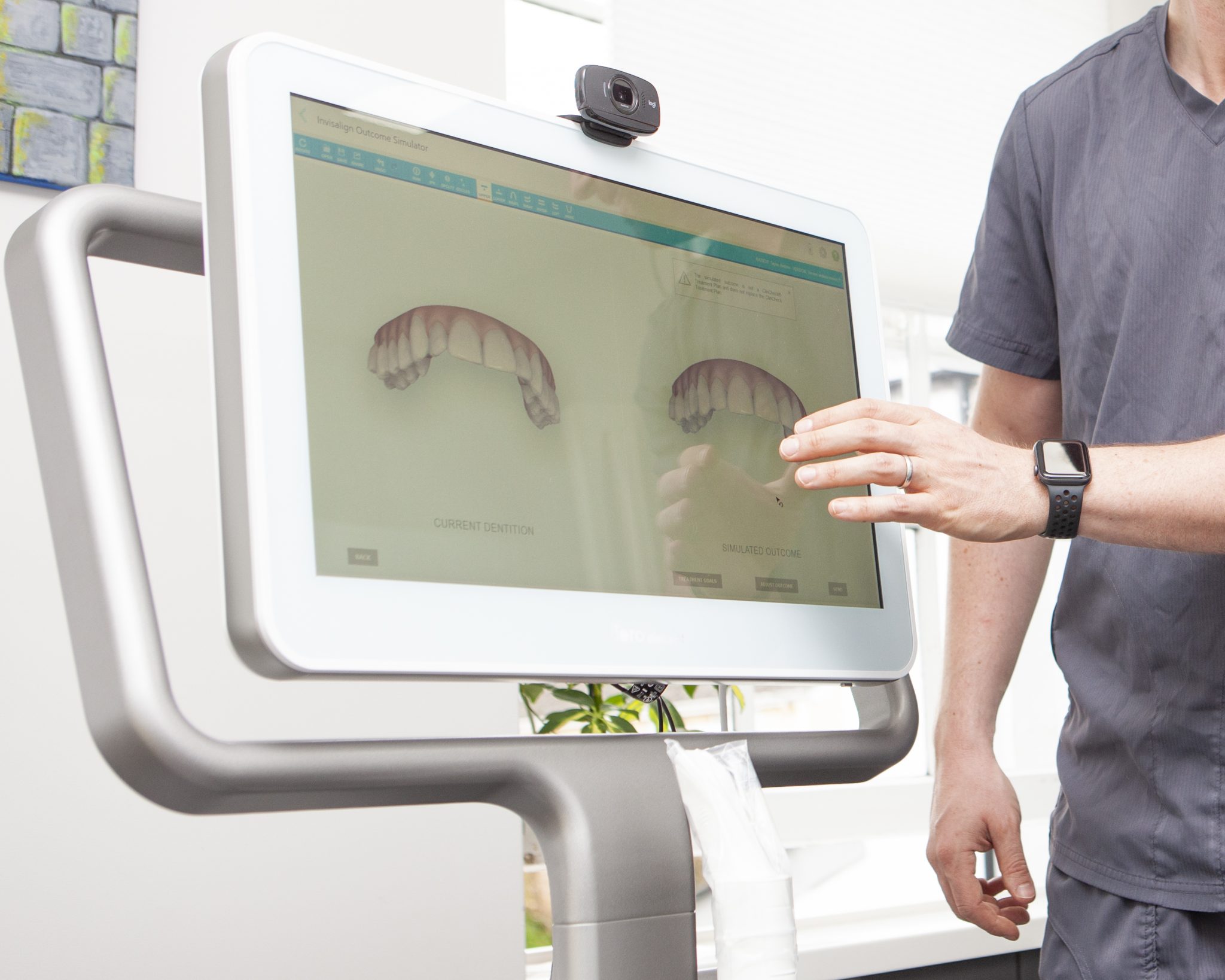 Removable, comfortable and virtually invisible way to straighten your teeth. The worlds leading clear aligner provider, having treated over 5 million patients worldwide, from adolescents upwards (no upper age limit!) Life can continue as normal, as the Invisalign system discreetly does its work.
A series of clear aligners are custom made for your teeth to move them little by little. Each aligner is worn for 1-2 weeks. They are removable giving you the flexibility to eat, drink, brush and floss during treatment as you want.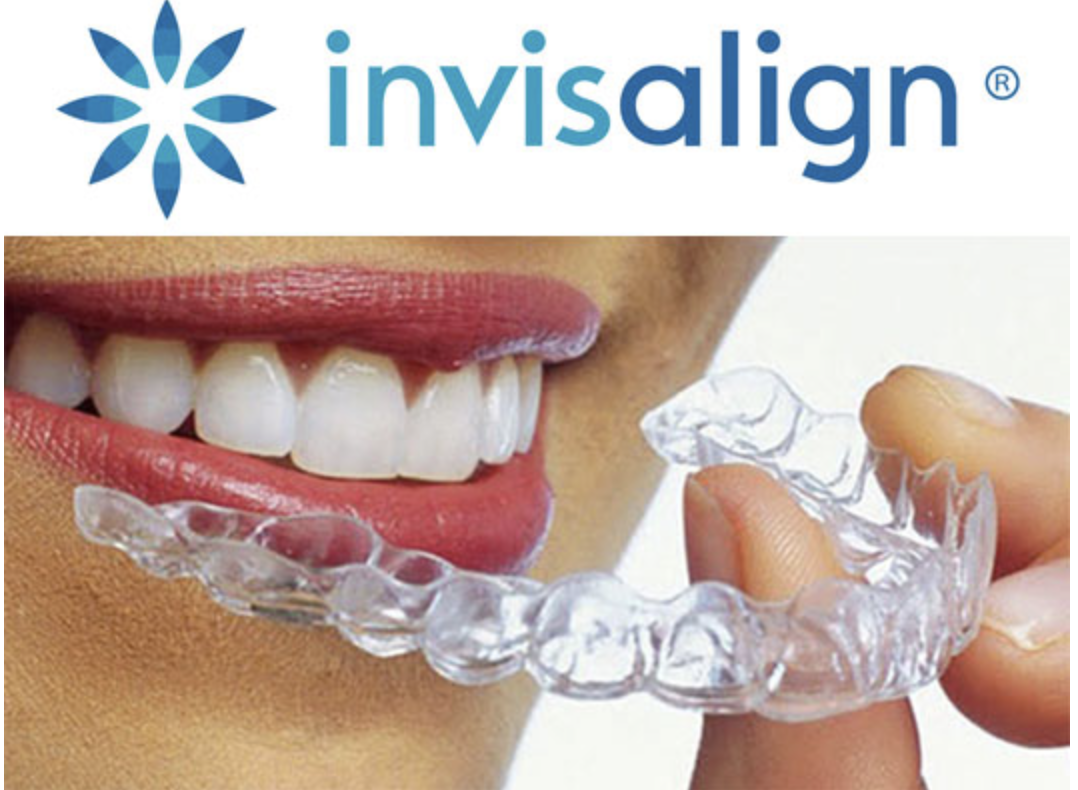 The total duration of treatment depends on the complexity. Typically from 3-18 months. Your dentist can provide you with more accurate information.