Mini Implants

**FREE MINI IMPLANT TEETH CONSULTATIONS**
Click here to book, Call us on 01208 813816, Email us info@wadebridgedentalcare.co.uk, DM us on Facebook or Instagram
From £4500 or £90/month with finance
Dr Andrew Taylor with his patient Grace, who had mini implants placed and a denture fitted on the same day.
See how Grace found the treatment:
Mini Implants can be installed in one visit simply and with a minimally invasive procedure, simpler than a simple tooth extraction, and patients can use their teeth the same day.
Mini implants are smaller versions of regular implants and useful in areas of the mouth with limited bone for regular implants or for someone unable to tolerate bone grafting. We provide 4 mini implants in the lower and 6 in the upper to retain a horseshoe shaped denture (without a palate) The implants are placed simply into the bone with a ball attachment on the top which clips into a stud on the underside of the denture to provide a fixed solution to retain your denture.
Mini dental implants require the same care as natural teeth. Floss once a day, and brush twice a day with a fluoride toothpaste.
Your dentist can tell you if mini implants are the best choice for you.
Patient of Dr A Taylor
Before Mini Implants: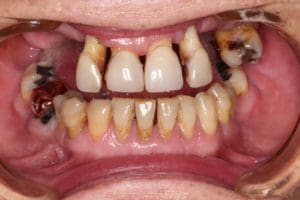 After Mini Implants and Implant retained denture: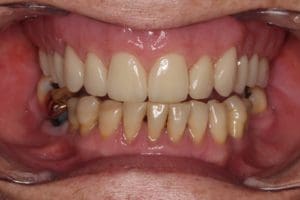 Before Mini Implants: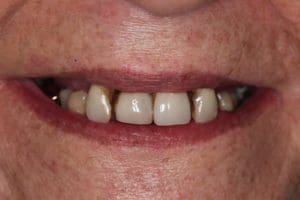 After Mini Implants and Implant Retained Denture: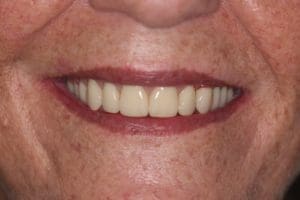 Mini Implants in place: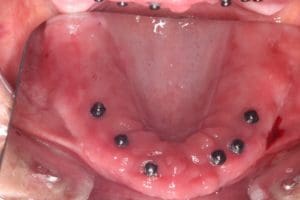 Implant retained denture: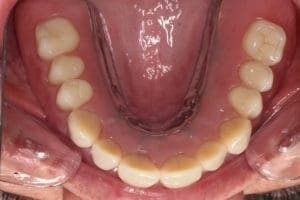 "Utmost respect and thanks to Dr A Taylor and colleagues at Wadebridge Dental. They transformed my smile, my confidence and eating now feels normal. During procedures I was reassured when nervous and was fully informed prior to any interactions. I was extremely embarrassed by my teeth, now I am so glad I had implants done"