Enlighten Teeth Whitening
**FREE TEETH WHITENING CONSULTATIONS**
Click here to book,
Call us on 01208 813816,

Email us info@wadebridgedentalcare.co.uk, DM us on Facebook or Instagram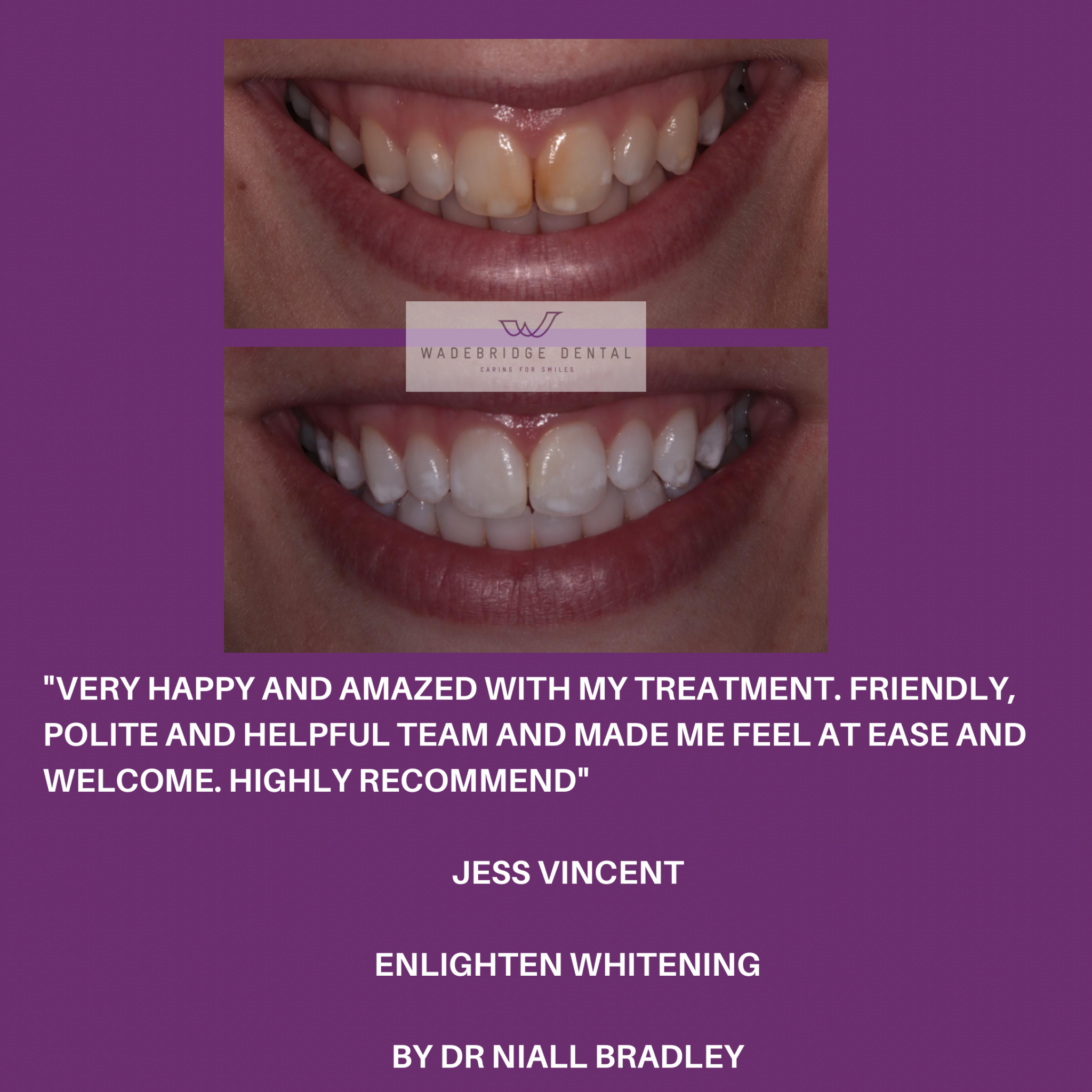 Enlighten's Evolution professional teeth whitening treatment is the only system in the world that will whiten up to 16 shades easily and safely and will give you a dramatic look. We are an accredited enlighten tooth whitening centre and are proud to offer you the revolutionary tooth whitening treatment.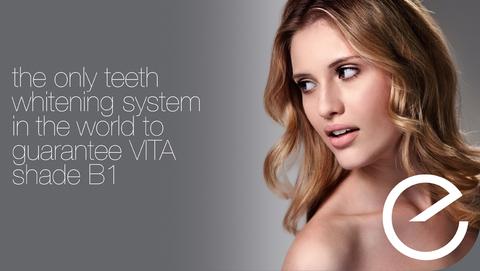 Before & After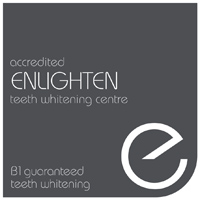 How it works
You will need to have some impressions taken by our dentist and high quality sealed bleaching trays will then be made for you. This usually takes about two weeks. During this time you will need to use a special toothpaste twice a day instead of your regular toothpaste. This contains a material called Hydroxyapatite (nHAP) which is what your Enamel is made of. This nHAP will not only improve the whitening effect but it will also protect your teeth and reduce sensitivity. Next you will come back to pick up the bleaching trays and your home whitening kit. You will then need to whiten your teeth at home every night/for as many hours as possible during the day for two weeks whilst still using the special toothpaste twice a day. Finally you will return to us for a 40 minute treatment in the surgery with your whitening trays.
This final treatment will not only boost the colour a little but will ensure the whitening is even and natural looking and help the colour to last longer. The good news is that now you can keep your teeth white forever! By keeping your trays safe and purchasing more home gel from us you can top up every now and then. We recommend you wear your trays one night every two to three months to keep your teeth at their optimum. For added benefit you can use the special toothpaste – this will help maintain the colour and protect your teeth.
For more information please click here
From £600