iTero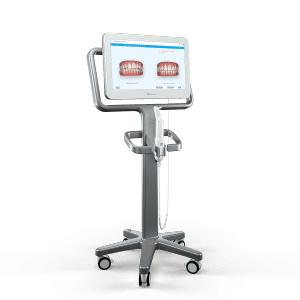 We are proud to have a state of the art itero intra-oral digital scanner to allow IMPRESSION FREE DENTISTRY.
It can be used to scan the mouth taking a digital impression instead of taking messy, uncomfortable conventional putty impressions. It takes just a few minutes and is pain and discomfort free! It can be used instead of impressions for implants, crowns, bridges and teeth straightening. Highly accurate (more so than putty impressions) The scanner gives us a 3D model of your mouth
If you are thinking about having Invisalign teeth straightening the itero can produce 3D images of your teeth to show you what they look like now and how they would look after Invisalign – Amazing!