Joanne Lawrie – Dental Hygiene Therapist
GDC No 207266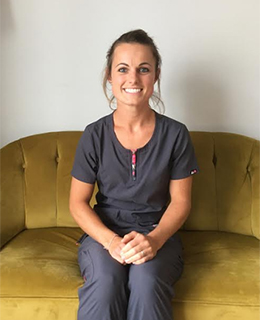 Since starting her career in the profession as a dental nurse in 2008, Jo then gained a BSc Honours in Dental Therapy and Hygiene from Peninsula Dental School in 2018. Jo particularly enjoys caring for anxious patients and providing treatment that suits patient's individual needs.
In her leisure time Jo enjoys competing on her horses, cycling and kayaking. She also loves to spend time walking the coastal footpaths and exploring the moors with her dogs.