Aimee Whitfield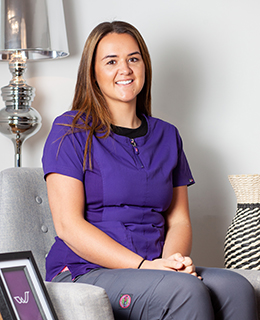 Aimee has been working at the practice for nearly 5 years and has loved growing as a dental nurse with such an amazing team!
She is really excited for the future of Wadebridge dental and can't wait to begin her role as treatment coordinator.
Outside of work she loves to spend most of her time with friends and family. When she isn't enjoying music events or holidays she enjoying getting outdoors, including running since doing her first half marathon this year.