Becky Hearn GDC no 168785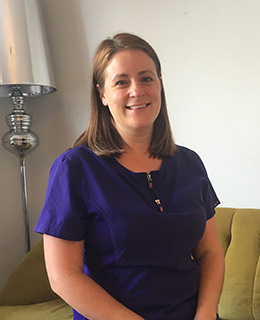 Becky has been a nurse at the practice since 2007 and when we expanded in 2017 she became our Head Nurse. When Becky took this role her nickname became Matron. As well as nursing duties Becky is responsible for ordering everything we need, she also has the fun job of organising our social events.
Outside of work Becky is part of a local women's running group so she is often running around Cornwall for fun. Earlier this year she completed her first half marathon, she enjoyed it that much she did another half marathon a month later. Becky is also busy renovating her new family home with her partner and when she can she loves to fit in a holiday as she loves to travel.