ZO Medical Skincare
Introducing our new award-winning, world renowned skin care line, ZO Skin Health by Zein Obagi
"I have seen such a huge difference in my skin in such a short space of time. My complexion is so much more even and i now feel more confident when not wearing makeup. I cannot recommend the products enough!" Samantha Davis
We are the only suppliers in Cornwall
Skincare consultation fee with our dentist £50. Redeemable against products purchased.
ZO SKIN HEALTH CLINICALLY PROVEN RESULTS TO KEEP HEALTHY SKIN
ZO Skin Health, Inc. develops and delivers innovative skincare solutions that optimize skin health based on the latest advances in skin therapy technologies, unique delivery systems, bioengineered complexes, and exclusive formulations. By providing comprehensive skincare programs for physicians and their patients, ZO Skin Health, bridges the gap between therapeutic treatments and daily care, allowing patients to experience continuously healthy skin regardless of their age, ethnicity or unique skin condition.
Before & After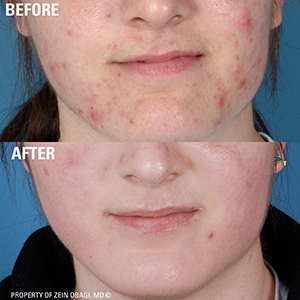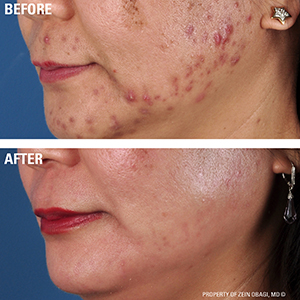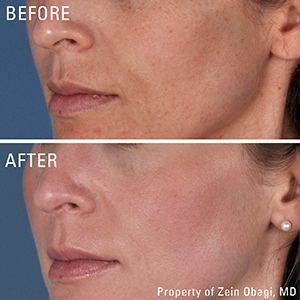 Step 1- Getting Skin Ready™.
GSR™ is the essential first step to achieving healthy skin. It is designed to normalise skin function and is vital in optimising the epidermis and dermis during therapeutic treatments or to maintain truly healthy skin on a daily basis.
Getting Skin Ready ™
Cleanse
Exfoliate
Tone
Step 2- Prevent and Correct
The system can be used to prevent and correct any number of skin conditions including:
Anti-aging
Brightening
Acne and Rosacea
Redness
Sensitised skin
Step 3- Protection
SPF and sun protection products are an essential part of any skincare regime, protecting against sun damage that can lead to premature signs of ageing.
Our Scientific Sun Damage & Protection Skin Care products have been expertly developed to offer optimum protection from the damaging effects of sun exposure and environmental pollutants, fighting the damaging effects of the sun and helping to smooth the skin using clinically proven, non-irritating UVA and UVB blockers.
We offer a range of scientific solutions, which actively protect against UVA/UVB sun damage in order to help reduce the visible signs of aging. Of course, it's not just natural light that can cause skin problems, the HEV light generated by artificial light sources such as computers, digital devices, fluorescent lights, and LED sources, can also damage the skin. Our sun damage and protection skin care products protect against these rays too.
ZO Skin Health Sun Damage products include high performance, clinically proven ingredients. Many of our Scientific Sun Damage & Protection Skin Care products also contain ZOX12 for continuous antioxidant protection against free radical damage and the harmful effects of IR-A rays
EVERY PATIENT. EVERY AGE. EVERY STAGE.
ZO Skin Health provides results-oriented therapies tailored to meet your specific needs. Delivering clinically proven results, these solutions maintain healthy skin that is strong, smooth and firm, evenly toned, and fully hydrated.
fundamental 5